Walkthrough: Caveman Club Chapter 2 ( Camping Out )
Duration: 7 Days

Start Date: June 27, 2016

End Date: July 4, 2016

This quest is specific to the Caveman Club Farm and is repeatable if completed a few days before it expires.
Me want to go camping! But camping tough. For us tough people! You tough! Let's go camping!
Caveman Club Chapter 2 Pop-Up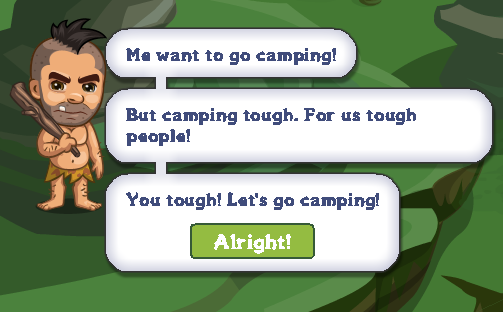 Continue reading "Official Guide: Walkthrough: Caveman Club Chapter 2" »