Official Guide: Walkthrough: Caveman Clubbing Quest
Release Date: June 20, 2016
End Date: June 27, 2016
Duration: 7 Days
This quest is specific to the Caveman Club Farm and is repeatable if completed a few days before it expires.

"Welcome to Caveman Club! There is a party today! Can you help us? Let's go get the party started!"
Caveman Clubbing Quest Pop-Up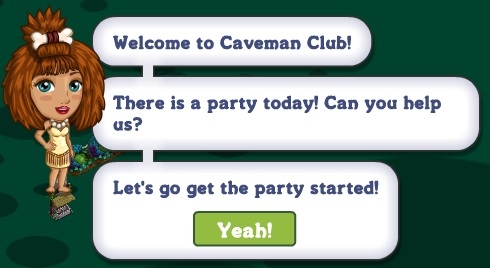 Continue reading "Official Guide: Walkthrough: Caveman Clubbing Quest" »