Official Guide: Walkthrough: Gion Matsuri Quest
Release Date: July 21, 2016
End Date: August 4, 2016
Duration: 14 Days
This quest is open to all farms and is repeatable if completed a few days before it expires.

"Hey Farmer! Its time for the Gion Matsuri Festival! It's that time of the year when we relish what belongs to us! I want to celebrate the festival, will you help me?"
Gion Matsuri Quest Pop-Up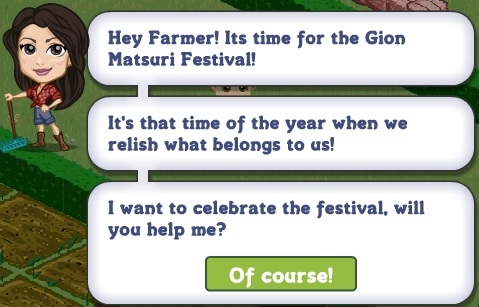 Continue reading "Official Guide: Walkthrough: Gion Matsuri Quest" »